Serie 01 - Brutal London
Now a testament of a period of incredible optimism and determination to use architecture to transform society, the brutalist movement was, for a long time, nothing more than the symbol of the underclass with its grey, block-like forms and concrete structures. With his camera and bike, Gregoire set off on a journey across London, freely roaming across the British Capital's narrow streets, capturing the raw delicateness of these hulking masses.

Realised in London, 2018 Nikon D300, 50mm lens only
Témoignant d'une période d'incroyable optimisme et de détermination quant à l'utilisation de l'architecture pour transformer la société, le mouvement brutaliste n'a longtemps été que le symbole d'une classe dites inférieure, avec ses blocs gris en ses structures en béton. Muni de son appareil photo et son vélo, Grégoire a traversé Londres de long en large, parcourant librement ses rues étroites et sinueuses afin de capturer la délicatesse crue de ces masses imposantes.
Réalisé à Londres, 2018 - Nikon D300, objetctif 50mm seulement -
copyrights: Gregoire Dorthe - text by Alexandre Courbat
SBL_44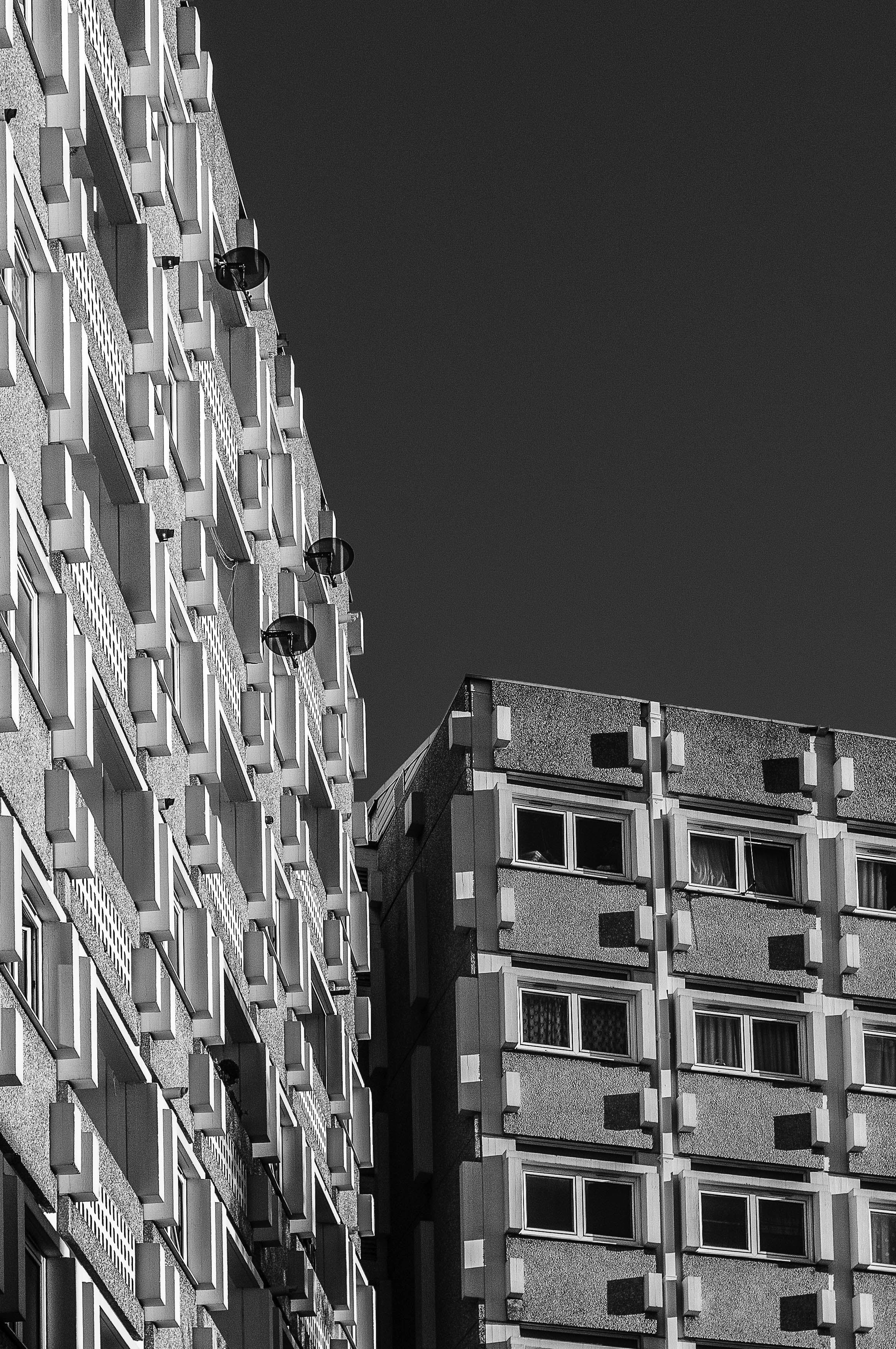 SBL_08
SBL_13